Having a decent and stable job, a happy family, and a savings certificate that allows you to retire early are the aspirations of most people. Education, pension, housing… All this makes us anxious.
Passive Income or residual income, that is "after sleeping income"! Warren buffett once said, "if you don't find a way to make money while you sleep, you'll work yourself to death."
Post-sleep income is also called passive income. As long as your passive income is greater than your daily expenses, you are likely to achieve financial freedom.
Here are 10 possible ways to achieve passive income/residual income: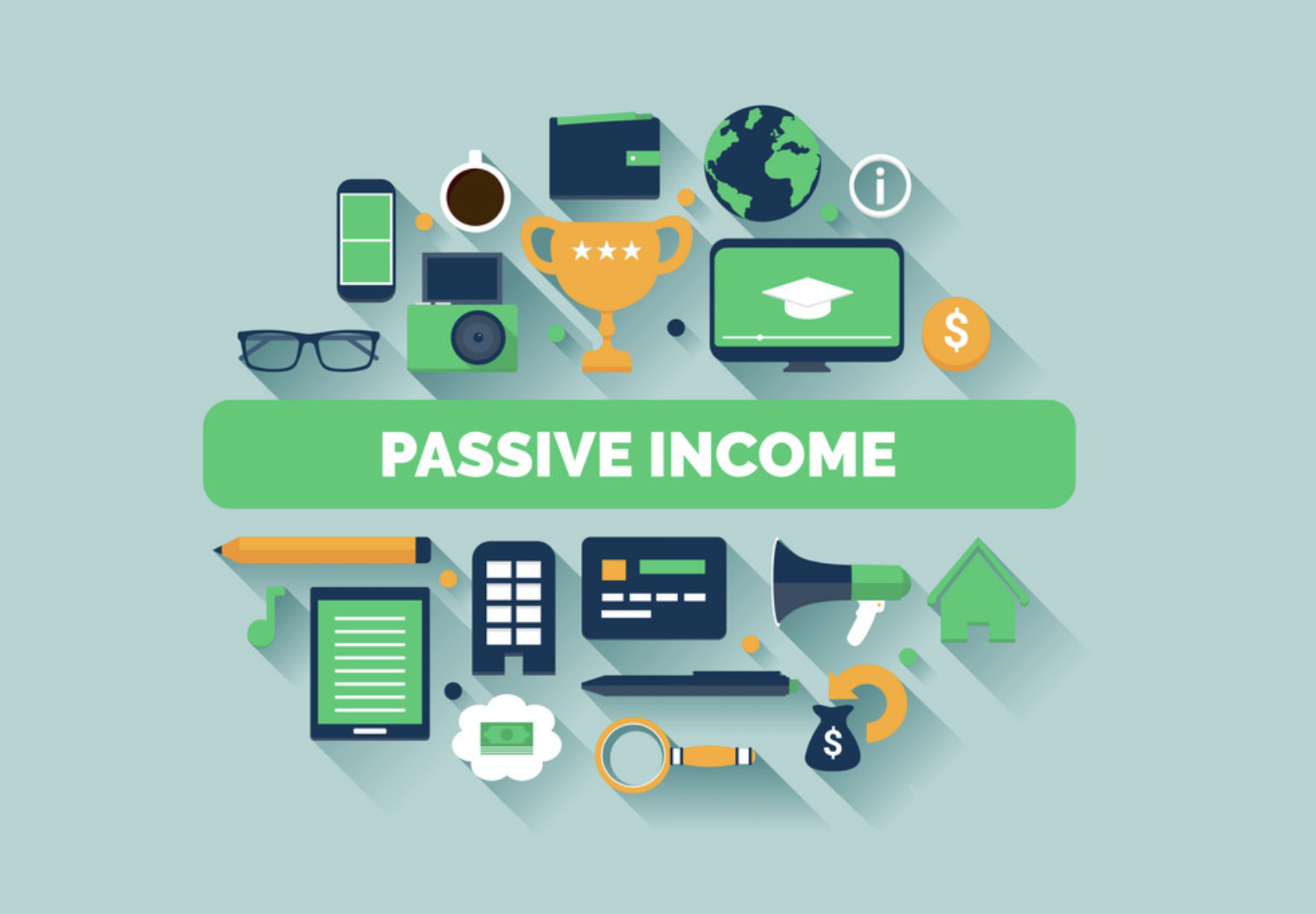 1. Advertising revenue of articles and videos
No matter it is writing a personal blog, or Posting articles on the platform like medium, making videos in Youtube, etc., to accumulate a certain number of fans, you can get advertising revenue. But if you are not interested in this, just to make money, is to do soon, this needs to keep updating for a long time. Of course, if you make a good video, stop for a year or two, there may be a steady stream of advertising revenue.
2. Affiliate Network
Build a video account or website, sell goods/sell advertising/link to physical enterprises, the key is that you must be an expert in a certain industry, then as long as you find willing alliance marketing business can be.
For example, if you like makeup, you write an article about beauty makeup on the public account, share the beauty makeup tools, and put in the tool link, interested people will buy you will have income, you are only responsible for maintaining the content.
In addition, there are also links to recommend some products for amazon distribution and tiktok video.
3. Rent Everything
Pets for hire, indoor plants for hire, bags for hire, books for hire, cars for hire, clothes for hire, membership card for hire, jewelry for rent, household appliances for rent, furniture for rent, digital cameras for rent, computers for rent, outdoor equipment for rent, piano for rent
4. E-books/paper books
Usually, if you enjoy writing, it should be easy to turn your content into an ebook.
Although the revenue is not high, but the advantage of e-books is that they do not need to be divided with the publisher, and there is no replacement cost.
The good thing about paper books is that you don't have to do the publishing yourself, and you have access to many sources. Little money, good returns.
5. Sales online courses (annual fee/monthly fee/single charge)
Including training courses, learning products, reading clubs, profit margins of more than 90%. The premise is that all your efforts are to polish the course.
6. Develop an APP, put it in the APP market
If you have the technology, you can build an APP yourself. If you don't have the technology, you can also collaborate with others.
7. Automatic machine/vending machine/automatic washing machine
We often see a lot of vending machines on the subway or on the side of the road, where people can buy things just by putting in a coin. It's also a great source of passive income, but it requires a lot of maintenance and updating.
8. Real estate lease
A lot of people want to buy a house to invest to obtain rent income, but often do not have fund to buy a house, so, you can buy a house with others partnership, after the house rents out, income everybody is divided by scale. You don't have to worry about the name of the owner, you just have to set up a company and invest in the house in the name of the company. This is also a common form of overseas real estate investment.
Another similar partnership investment to open a company or open a shop.
9. Build a portfolio
Funds/stocks/bonds, etc., overseas U.S. stock etfs, Reits, etc., receive dividend income.
10. Knowledge of pay
In the current society, we find that there are a lot of people are becoming more and more anxious, at the same time, there are more and more people feel the pressure is very big, in particular, some live in the first - and second-line cities workplace white-collar workers, they are at work, they always feel and his colleagues, leadership can't get along very well, at work at the same time, they always feel lack of many, so they want to use a variety of fragmented time to complement their own lack of knowledge, good constantly improve their own knowledge system. So the emergence of knowledge payment, but also just to meet the rigid needs of a variety of white-collar.
There are other sources of passive income that we can think about.
As the saying goes, the best thing is not how much money you can make by working hard, but how much money you can make without doing it.
There will be no pie in the sky. If you want to get a continuous source of passive income, you need to use your brain and study more. In the early stage, you need to pay time and energy.